Date added: 11 January 2008
Top marks!
New College receives national praise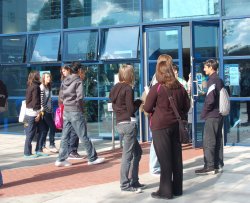 New College awarded top marks
for
second consecutive year
New College has just been named the top college in the Swindon area for A-level results.

Figures announced yesterday by the Department for Children, School and Families, highlighted a staggering 6.4% increase in exam results over the past year.

This is the second consecutive year in which New College has received this impressive accolade, and with more than 90 academic and vocational courses on offer – which account for 70% of the advanced level learners in Swindon – it comes as no surprise.

The college also boasts an impressive 'gifted and talented' programme, with around 420 students going on to university last September – the largest number for any school or college in Wiltshire, Dorset, Avon, Gloucestershire and Somerset.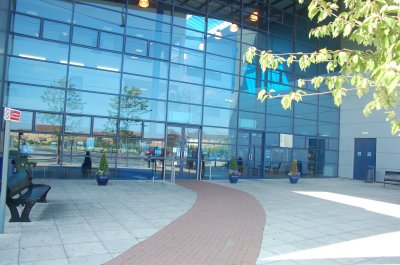 New College's modern facilities are a welcoming factor

New College Principal, Graham Taylor, said: "I'd like to congratulate all the staff and students on these fantastic results – it is thanks to their hard work and determination that we achieve such great success.

"Last year we had over 2,000 students studying for A level or equivalent level qualifications, our highest number ever, so to achieve such great results is a real achievement for both our students and the College as a whole."

There will be an Open Evening at the college's Queens Drive campus on Wednesday 6th February from 5pm until 8pm, and anyone who may be interested in learning more about the courses on offer is invited to attend.
A levels results
Agony and ecstasy as Swindon students get their grades...

20 August 2009

Results are in!
Tears and cheers for A-level students at New College - see pictures!...

14 August 2008

Children in Need 2007
Swindon does its bit for Pudsey - 3 videos incl. Town players getting waxed for charity!...