Date added: 03 July 2009
OMG good news all round
Hair and Beauty Salon receive another award

With the current climate you tend to hear nothing but bad news - but not at one Swindon business.

OMG Hair and Beauty salon on Faringdon road has not only added three new members of staff to their team, but in an industry survey they've reached the top 50, and currently placed in 17th position, in The UKs 'Most Desirable Salon' 2009 award.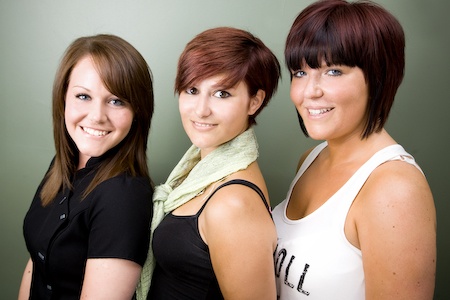 Kim Fisher, Louise Szlachta and Adele Lincoln

"We're so proud that despite only opening a year and a half this is our 5th award," commented Vanda Tanner, owner OMG.

"The Most Desirable Saloon award is such a great accolade - if you look at the top 10 you have the likes of Aveda Salon in Covent Garden - so it's great to be recognised in an award with top names like this.

"And it's great to take on three more members of staff is to keep up with the demand."

The three new team members are Kim Fisher who has joined as a beauty therapist, Louise Szlachta as a senior stylist and Adele Lincoln, who will also be part of their style team.
UK top six
More recognition for the SSEP Swindon new business of the year...

11 March 2009

SSEP Conference 2008
Location and good people why Swindon can survive the downturn, say business leaders...