The History of Apprenticeships
The passing on of knowledge since 2000BC
Today's modern apprenticeships are the result of a 4,000-year evolution that probably helped to build the Hanging Gardens of Babylon.
And since the Babylonians, they have been taken up by every major civilisation - including fictional ones.
They have a fascinating history, and one that shows just how far we have come to get here.
Until relatively recently, all apprentices had indentures, which were a formal contract that bound employer and employee together for the term of the apprenticeship.
The name derives from the practice of tearing indentations in duplicate copies of the paperwork.
These random patterns were impossible to fake, so proved the validity of the copies - and the practice underlines the strict bonded relationship that the apprenticeship represented.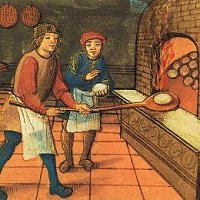 have evolved from their traditional
roots
to the modern equivalent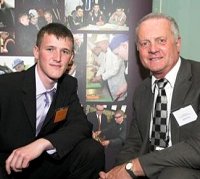 For centuries, apprentices were legally considered to be 'chattels' or personal possessions of the employer, and apprentices often turned up in wills or could be traded between employers.
Not only were apprentices bound to the indenture, but many had to accept that their indentures gave the employer jurisdiction that even extended to controlling and limiting the apprentice's private life or insisting he attended church.
These conditions were especially true at a time when many apprentices were recruited from orphanages and workhouses and were effectively taken into the care of employers.
Apprenticeships often ran for seven years, usually starting at 14 years old and ending at 21 - which provided us with the traditional idea that 21 was the age when boys reached adulthood.
All this has provided fertile ground for novelists to write about apprentices, which has been exploited by Charles Dickens with Bob Cratchit in A Christmas Carol, and more recently by JK Rowling in the Harry Potter stories.
She came up with Dobby, a house-elf to the wicked Lucius Malfoy.
House-elves wear pillowcases until their masters buy them an article of clothing to signify their release, but can be perpetual apprentices who never escape from their indentures.
As often happens, there is an element of fact in the fiction because the completion of an apprenticeship was often marked by the presentation of a suit of clothes that became known as a 'freedom suit'.
Others received payments called 'freedom dues'.
All this is far removed from what apprenticeships have become, but old-fashioned ones sometimes came with certain fringe benefits that modern apprenticeships can't.
After the Industrial Revolution, one in ten apprentices ended up marrying their master's daughter - partly because they had little opportunity to meet other girls of their age.
But that wasn't the end of the story.
Many of the industries that took on apprentices were prosperous but dangerous, and this meant that business owners often died young, and the firm would sometimes be passed on to their daughter to run - along with her husband, the former apprentice.
And it wasn't unheard of, either, for apprentices to overlook the daughter and marry the widow instead!
Apprenticeships in Swindon
High quality, work-based training programmes that benefit both the employee and the employer - B2B GUIDE...