Diamond Jubilee & Your Employees
Peter Jones of the HR Department explains how Jubilee celebrations could affect your business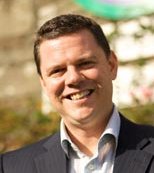 Peter Jones:


HR Dept. Swindon
Employees nationwide will be joining in celebrations to mark the Queen's Jubilee in June this year, with a special additional bank holiday on Tuesday 5th June 2012. The late May bank holiday has been moved to Monday 4th June 2012, giving employees who are entitled to the extra day off a four day weekend and a three day working week.
However, whilst the additional bank holiday has been announced, it does not automatically entitle employees to the day off. The HR Dept is advising employers to plan ahead and check their employee's contracts to clarify their entitlement to the bank holiday.

If an employee's contract specifies that they are entitled to take 20 days as annual leave 'plus [all] bank holidays', the employee has a contractual entitlement to take the special bank holiday as an extra day of paid annual leave.

If the contract states holiday entitlement is '20 days of annual leave plus eight bank holidays' then the employee does not have a contractual right to the day off. A more complicated scenario would involve the contract stating that an employee is entitled to '28 days paid annual leave including [all] bank holidays'.

If this were the case, an employee would be entitled to the day off, but an employer is within their rights to deduct the day from the employee's statutory minimum holiday entitlement of 28 days.

Conversely, some trades such as leisure, tourism and retail may need additional staff to cover what could be a busy period. Needless to say, whether business owners will be recruiting and/or managing existing staff, they still need to prepare for the additional bank holiday.

Peter Jones, Director of The HR Dept Swindon comments: "Extra bank holidays can be a real cause for confusion for both employers and employees, but they also have a positive impact in the leisure and tourism sector where the Jubilee celebrations create opportunities."

"Our advice is to plan for your business needs now and if you need more staff at that time think about restricting holidays during the period, but above all ensure employees know exactly what their entitlements are so there are no surprises."
Working In...
Everything you need to know about working in and around Swindon...