Date added: 12 March 2008
A winning combination
Local accountants Morris Owen team up with Swindon triathlete to bring Olympic success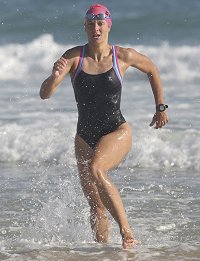 Olympic hopeful
Emma-Kate Lidbury
As a reporter it's not often that you will find yourself sent out on a job and discover your hidden talent.

But that is exactly what happened to Emma-Kate Lidbury when she participated in a triathlon for the Oxford Mail.

And with backing from local Accountants Morris Owen the 27-year-old is hoping for Olympic success.

"I'm hugely grateful that Morris Owen are sponsoring me," commented Emma-Kate, "the backing they've provided has allowed me to train, race and recover which should bring the success I want."

"Balancing a full time career with training is never going to bring success," said Rob Beale, Morris Owner partner, "so if we can help with the pressures of financial backing we've played a part in helping her achieve her goal."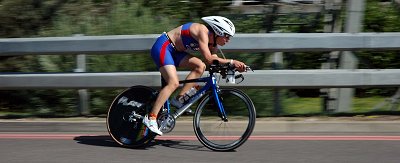 This isn't the first time that Morris Owen has supported local talent. They also support Swindon Speedway star-rider Leigh Adams.

"It's so important that local companies support local sporting talent," added Rob.
"The costs involved in taking on a sport professionally are immense and if we can help support them to achieve their dream we're proud to play a part."

Swindon's certainly not short on young sporting talent who are also looking for support such as local golfing professional Martin Sell who recently took part in the Challenge Tour event at the Tusker Kenya Open.

If any other businesses are keen to offer their support, or want more information on either Emma-Kate or Martin please click on the links below.

Emma-Kate Lidbury

Morris Owen

Martin Sell
Train to gain!
We explore a new route with National Apprenticeship Week...