All your workshop needs under one roof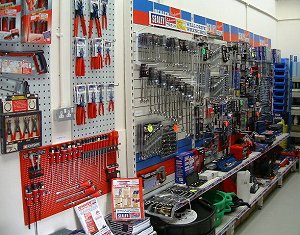 S J Howard Workshop Supplies have been trading in the Swindon area since 1982 building a regular repeat order business calling on garages, transport workshops, maintenance in factories, body shops, farms, building companies vehicle hire and plant hire.

Visit our new online store!
Fasteners
Set screw, bolts, nuts, nylocs nuts, socket cap heads, self-tapping screws, coach bolts and nuts, pop rivets, speed fasteners, washers, split pins, threaded rod.

Electrical
Terminals, cable, fuses, lamps, lead lamps, torches, batteries, jump leads, cable lugs, insulating tape, heat shrink tubing and terminals, cable ties.

Air Equipment
PCL air couplings, rubber air line, recoiled air line, airline gauges, compressors.

Adhesives Fluids & Lubricants
Greases, silicone sealant, hand cleaner, glues nutlock studock, pipe sealant, radiator sealant, copper grease, power fluid, brake cleaner.

Hose Clips
Jubilee hose clips, petrol pipe clips, O clips.

Welding and Safety Products
Welding rods, brazing rods, arc rods, mig wire, solder, welding and cutting nozzles, mig tips, industrial gloves, latex gloves, vinyl gloves, rubber gloves, rigger gloves, safety and welding goggles, dust masks, ear protection, safety helmets, safety footwear.

Abrasives
Emery sheets and rolls, production paper, wet and dry paper, grinding and cutting discs.

Tubing and Fittings
Rubber fuel hose, brake pipe, air hose, servo hose, semi-rigid tubing, speed fit couplings, brass couplings, hose joiners.

Tools
Hand tools, power tools, air tools, drills, hacksaw blades, vice grips, taps and dies, files, screwdrivers, spanners, sockets, allen keys, pliers, side cutters.

Health and Safety
Paper rolls, cleaning products, safety clothing, signs, absorbent granules, Rocol products, Deb Skin Care products.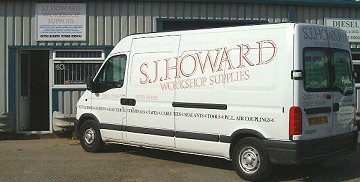 WE STOCK:
Sealey tools, Facom tools, Sanvik tools, Jubilee hose clips, PCL air equipment, Draper tools, SK tools, Domer drills, Panasonic batteries, Loctite adhesives, Tuskers footwear, Kimberly Clark cleaning products, Rocol products