Date added: 11 October 2009
In the Pink
Highworth high street traders raise even more money for charity
The traders in Highworth high street have been at it again - raising more money for charity.
This time Breast Cancer Awareness was the beneficiary as shopkeepers and staff dressed up in pink all day, with those taking part including Highworth Post Office, Brooks's Bakery, Highworth Physiotherapy, Bloomfield's Delicatessan, Sally's Coffee Shop and the Highworth Emporium.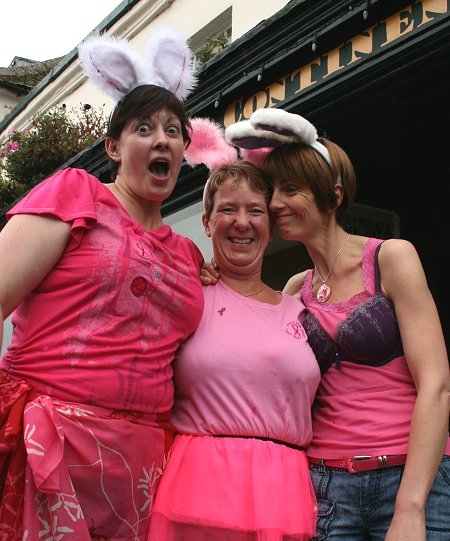 Julia, Jane and Mary from Brooks's
Hairdresser Emma Blake from Two's Company even agreed to have her hair shaved off on the day, raising an amazing £900 in the process.
"It's been a fantastic effort by everyone," said Maria Gomez of Cancer Research UK. "It's been a brilliant day for the charity."
In 2006, a saucy calendar featuring stripped-off personalities from Highworth high street raised nearly £10,000.
"We're always up for a laugh if it's in a good cause," said Jane Allen, manager of Brooks's, who also recently climbed Ben Nevis in aid of Alzheimers.
Highworth Pink Day Gallery
Two's Company Hairdressers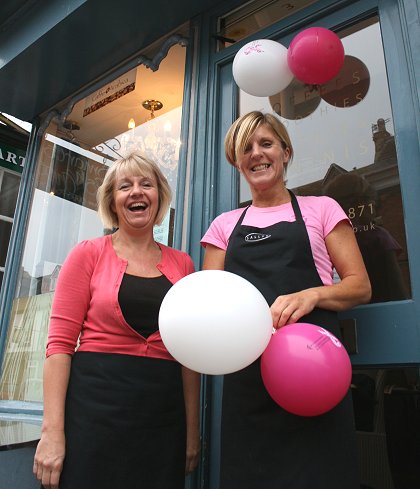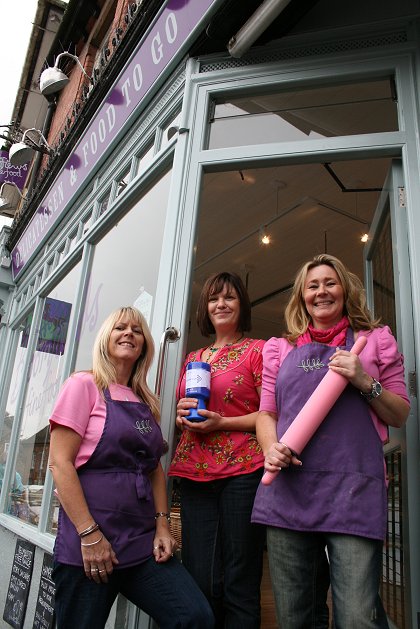 Bloomfield's Delicatessan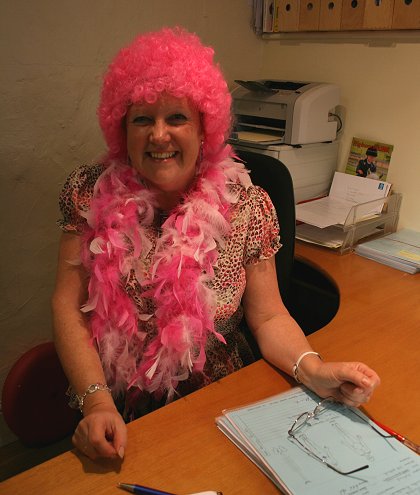 Jingle Belles!
Swindon's hottest collaborate for Macmillan Cancer Care - BUY HERE BOYS!...

22 December 2010

U-Twit!
But is this misspelled fairground board just a sign of the times?...

06 October 2009

One lump, or two?
Swindon coffee mornings raise money for cancer charity...

26 September 2009

Cheers Mr Floyd!
We raise a glass to the celebrity chef who was a regular - quite literally - in Swindon...

15 September 2009