Date added: 23 October 2009
Budget brides
Liz Ledger investigates why you should get married in Swindon
Why go anywhere else to get married when you can get married in Swindon!

With the average cost of a traditional wedding being £11,000 and going up and 30% of couples shouldering the expenses themselves more couples are forced into eloping.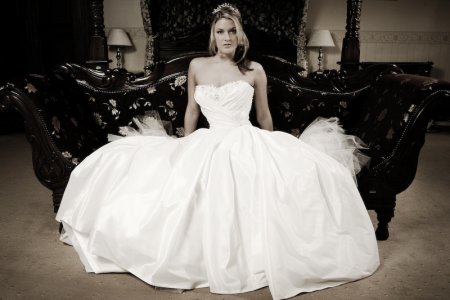 Liz Ledger modelling a Harmony Bride dress at Stanton House Hotel

But here at SwindonWeb we believe you can keep it local and not blow the bank

So we sent SwindonWeb's very own Liz Ledger to find a location, a dress, a photographer and a make-up artist all within Swindon area.

And as you can see from the gallery below the pictures speak for themselves…

Liz chose Stanton House as her location, Harmony Brides for the dress, Kris Talikowski for her photographer and Gemma Sutton for her hair and make-up.