Date added: 01 June 2010
Festival and holiday fashion 2010
Festival and Holiday's: everything you and your wardrobe need to know this season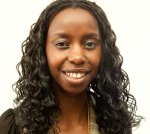 Itís time to start thinking about putting away those wolly jumpers and start shopping for the spring and summer fashion trends.

So, to help you get the best look in 2010 weíve teamed up with personal stylist Judith Stephenson who guided us through the top six looks of the seasonÖ
The festival season is upon us and any old thing just wonít do.
What is your festival style? Festivals are the perfect occassion to do party wear during the day.
That sequin dress that only comes out at Christmas can be dusted off and teamed with some boots or wellies for some summer fun.
Tough biker or work men boots are a great alternative to wellies and will give the look a little more edge.
A big trend for the season is the playsuit, with so many styles out, there is something for everybody. Again team your playsuit with some tough boots for a practical but stylish look.
This season showing some leg is bang on trend, in shorts or in pretty dresses. Go for light fabrics like cotton or silk to keep you cool on the (hopefully) balmy summer days.
Sunglasses and a great bag are key to complete your festival look.
Go for a long strap on the bag and wear it across your body, the best way to carry your essential this season.
Breath and relax itís easy to keep your cool and stay stylish on holiday.
Shorts are everywhere this season and perfect for holiday. Take your city shorts to the beach by teaming them with a light Kaftan or wear them in the evening with high wedges and a simple vest top with statement summer jewellery.
The kaftan is a holiday essential, light and easy to pack, throw it over your bikini to preserve your modesty as you go from beach to bar or team it with some linen trousers for sightseeing.
There is no avoiding the floral trend and holidays are the best time to do bold prints, again stick to light, natural fabrics that will keep you cool and keep the accessories simple.
Add a jewelled sandal as an alternative to the gladiator sandal.
A maxi dress will take you from night to day, keep yourself chic and protected from the rays by adding a big sun hat.
In the evening team it with a simple cuff and some summer wedges for dinner and dancing.
Buy:
Anything with fringing, maxi dresses and kaftans
Keep:
Gladiator sandals, statement jewellery and big shades
Avoid:
Big shoulders, too much bling and manmade fabrics
Next blue/black sequined dress
Daniel Footwear black Kinsley boots
Playsuit Next Floral bow playsuit £29.00
Daniel Footwear black Kinsley boots
Look three
Underwear as outerwear:
Quicksilver Peacock blue Alhambra Dress £95 to £46
Next Silver metallic sandals £25 to £12
Kaftan Jaeger Orange linen shorts £99 to £30
Next Black sequined kaftan £16
Quicksilver Roxy bikini top pink and orange cosmic bloom Daniel footwear pink jewelled Jar 15 sandal £39.99
Floral LK Bennett Pink Nixie dress £199 to £130 Daniel Footwear cream espadrille wedges £23 to £10 Sunglasses
Maxi LK Bennett Indigo Holly dress £199 to £75 Next Gold wicker wedges £23 to £10
Daniel Footwear brown fringed Vanessa bag £299 to £105
Next wicker bow bag Special purchase £13
Jaeger gold scarf £99 to £35
Next gold cuff £8
Next set of six bangles £12
Next African beads £14
Daniel Footwear Ivan necklace £10
Happy Shopping!


Judith
Judith is based at the Designer Outlet Centre if you want to arrange a meeting with Judith call T: + 44 (0)1793 507625 or email
personalshopper@swindondesigneroutlet.com
QUBA & Co
Nautical fashion designer opens at Swindon Designer Outlet...

04 June 2011

Racing into Spring!
Designer Outlet Horseback Fashion Show hails start of races fashion season...

06 April 2011

Par-fection!
Urban 18 autumn/winter menís fashion displayed at Longs Bar - SEE GALLERY...

26 September 2010

Mauve it!
It's a purple haze out there - but here's a few early season tips & hints for fashion followers shopping in Swindon town centre...

Spring trends 2010
What's hot in the shops? We ask advice from Val at Juvals...

07 April 2010