Date added: 06 December 2010
MBT opens at Designer Outlet
The shoes that improve your posture and gait open in Swindon
Health footwear company MBT has opened a new store at Swindon Designer Outlet.
The new shop will offer a range of wellness footwear for both men and women across casual, athletic and dress styles with discounts of up to 70 per cent off typical high street prices.
Every pair of MBTs features a unique sole construction to promote an upright posture and activate the leg muscles whether standing or walking. Wearing MBTs can help to improve posture and gait, increase muscles activation and reduce stress on hip and knee joints.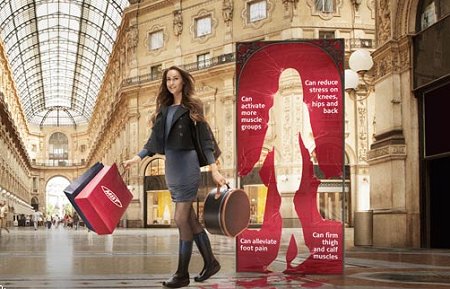 Walk your way to fitness:
New MBT store opens at Swindon Designer Outlet
"Wearing a pair of MBTs makes going about your normal daily business a mini workout. With proven health benefits and real results, they're great for those who want to increase their wellbeing in an easy way, commented Nick Williams, marketing manager at Swindon Designer Outlet.
"With many people resolving to take steps to get healthy in the New Year, we're sure that the MBT store will go down well with our health-conscious customers."
With the festive season ahead, MBT will be offering fantastic discounts of 20 per cent off on previous and current seasons' marked prices between 4th- 12th December.
For more information visit the Swindon Designer Outlet website via the link below.
Racing into Spring!
Designer Outlet Horseback Fashion Show hails start of races fashion season...

06 April 2011