Date added: 10 May 2011
Kurt Geiger opens in Swindon
Leading fashion footwear brand Kurt Geiger opens at the Outlet
Leading fashion footwear brand Kurt Geiger is now open at Swindon's Designer Outlet.
The new store is located in the centre's premium mall, adjacent to Hugo Boss, Tommy Hilfiger and Hobbs.
"We have over 90 designer and high street brands so Kurt Geiger complements our current offering of strong fashion brands well," commented Tina Cumpstey, Centre Manager at McArthurGlen's Swindon Designer Outlet.
"We're continually working to ensure we can bring the best possible outlet offering to our shoppers and we anticipate the new store will attract many fashion conscious shoppers."
The new Kurt Geiger store will showcase the latest shop fit, and house brands including Miss KG, Carvela, French Connection and Nine West.
"We are thrilled to be opening our latest Kurt Geiger store in McArthurGlen's Swindon Designer Outlet," said Sally McClymont, Retail Director of Kurt Geiger.
"This is the first Kurt Geiger store to arrive in Swindon and it will be unrivalled in its offering for footwear fashionistas."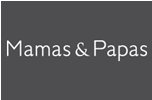 As well as Kurt Geiger, the Swindon centre has also seen the opening of Mamas & Papas, the design-led nursery brand, in April.
The new store offers award-winning maternity fashion, limited edition baby wear, state of the art baby equipment and elegant nursery interior products.
USC Opens In Swindon
Premium streetwear, denim brands, footwear & clothing store joins big names in The Parade...

18 August 2011

QUBA & Co
Nautical fashion designer opens at Swindon Designer Outlet...

04 June 2011

Racing into Spring!
Designer Outlet Horseback Fashion Show hails start of races fashion season...

06 April 2011

Plum Perfect
Town centre pub re-opens with family fun day...

02 April 2011

NEW! River Island
Bigger and better, Parade store opens in time for spring & summer season...

16 March 2011

Par-fection!
Urban 18 autumn/winter men's fashion displayed at Longs Bar - SEE GALLERY...

26 September 2010

Mauve it!
It's a purple haze out there - but here's a few early season tips & hints for fashion followers shopping in Swindon town centre...

Spring trends 2010
What's hot in the shops? We ask advice from Val at Juvals...

07 April 2010