Date added: 30 September 2011
Marks & Sparks Swindon Centenary
Store celebrates 100 years in Regent Street
A chilled glass of bubbly was the ideal way to toast a hundred years of Marks & Spencer in Swindon today.
The Regent Street store offered free fizz to customers to mark a century of trading in the town centre as well as holding a special lunchtime dinner with Swindon mayor Ray Ballman.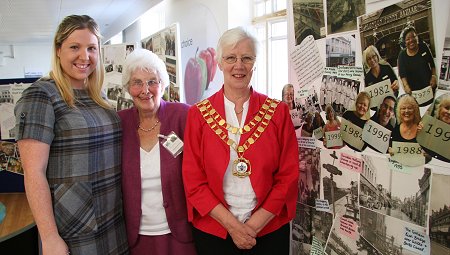 Store manager Rachel Jeffs (l) with Molly Newman (centre)
Former employee Molly Newman, who worked at M&S from 1949 to 1984, was invited as guest of honour by the store manager, Rachel Jeffs.
"Everything has changed such a lot since my time," said Molly, "except for the staff, who are still as friendly as ever."
Marks & Spencer 100 years anniversary
Regent Street, Swindon
30 September 2011