Date added: 11 October 2011
Lolly from labels!
Sell your unwanted designer clothing with the Swindon Designer Dress Agency
Nearly all wardrobes are full of them - items of clothing that have only been worn a handful of times and very often never worn at all!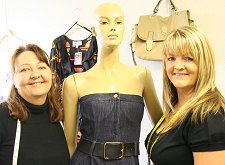 And the first to admit she used to have one is Sally Hilton, the creator of the Designer Dress Agency, now based in Swindon.
"I can't tell you how many outfits I've loved in the shop, thought I must have it, then got home and realised I'll probably never actually wear it!" she told us.
"And that's why I started a new way to sell unwanted designer clothes people just don't want anymore."
The principle is simple: if you have an item that's good enough to sell, you contact either Sally or her business partner Renick by phone or email, and one of them will come out and
collect free of charge
(50 mile radius from Swindon + London) and they'll sell them for you.
You then split the profit 50-50.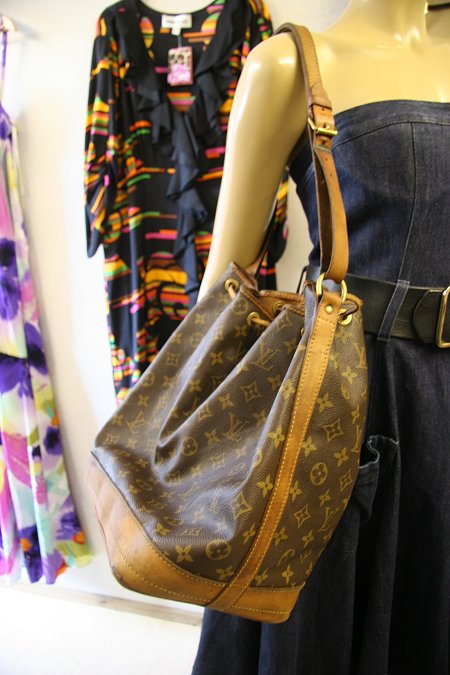 Louis Vuitton handbag & Alexander McQueen denim dress
All items are sold online with 100% discretion, with clothing photographed on a mannequin so they are presented in the best possible way.
"The condition is very important," Sally stresses, "Essentials like all the buttons are present is a must and the item is clean.
"If in doubt ask your Mum or friend if she would buy it in its current condition, if the answer is no, then the chances are no one else will!"
Designer clothes, shoes and accessories + high street names

And although the Designer Dress Agency sell top-end designer items such as Chanel, Christian Louboutin, Vivienne Westwood, Prada, Chloe, Gucci and Jimmy Choo, they also love to sell good high street designers such as Monsoon, Per Una, Karen Millen, Kate Moss range at Top Shop and Laura Ashley.
The agency also sell end-of-season stock and lines from boutiques and department stores as well.
And the service isn't just restricted to women's clothing, they accept men's and children's too.
"We're very flexible because it doesn't have to be a top designer name to be a desirable item," Sally added.
"Age is definitely not an issue & vintage and retro wear is very popular."
Sally also has a side-line passion for collectable items such as pottery and small antique items, so Beswick, Moorcroft, silver and gold antiques are also sold.
Sally lost her mum a number of years ago and experienced first-hand just how difficult it is to clear out wardrobes and closets.
"It can be very hard task," she told us, "and sometimes getting someone else to do it can help."
"Buy we've found many clients find it a great comfort using the money raised from the sale of a loved ones items to open a bank account for a child or grandchild or simply treat themselves."
The Designer Dress Agency are based in Blunsdon and can be contacted on 0845 689 1065 or via the link below.