Date added: 01 November 2011
Parking By Phone
Pay-by-mobile now available in Swindon town centre
The days of fumbling for change as you park your car in Swindon town centre are over - if you're happy to pay by mobile phone.
A new scheme started on 01 November that allows motorists to avoid the rigmarole of feeding coins into a ticket machine and instead text their registration number using their mobile.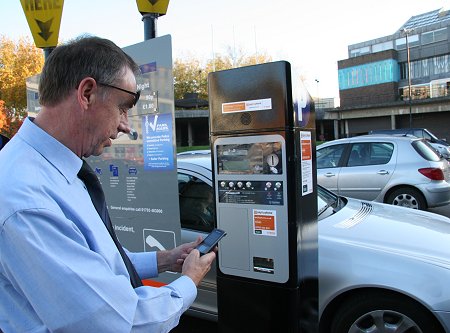 one of the first users pays for their parking using their mobile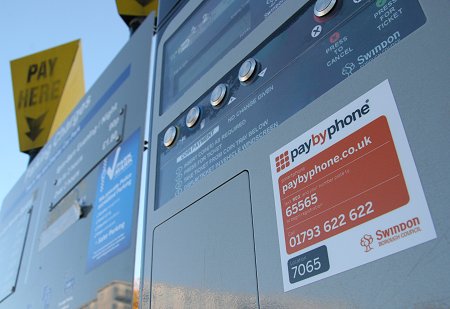 The cost of convenience is 20p on top of the usual car parking fee - £1 per hour or £2 for 4 hours - and also allows the opportunity to 'top-up' for more time without returning to your car.
Users can also visit pay via a smartphone website or call instead of texting.
Local traffic wardens have now been supplied with hand-held devices which notifies them with the details of vehicles just seconds after they have paid for by the new mobile method.
Business users can also log-on to a website to print out receipts.
The Vintage Look
Look bang up-to-date by stepping back in time this autumn and winter!...

£2 for 4 hours
Reduced fee at town centre car parks to continue over Christmas...

18 October 2011