Christmas Comes Early for Homeless Charity
A "pop up" shop is to open in the Brunel Centre this August with all takings going to Christmas Care
It may still be summertime, but Christmas is coming early for a charity that looks after the needy and homeless during the festive period, thanks to some creative thinking from the staff at Swindon's Brunel Centre.
A "pop up" shop will open in the centre on Saturday 30th and Sunday 31st August and the local charity, Christmas Care, will receive the entire takings for the two days of trading.
Members of The Brunel's management team, who are giving up their free time to support the charity, will staff the temporary shop. Current and former retailers of the shopping centre have donated items for sale, which includes sporting memorabilia, books, jewellery and home furnishings. Shoppers will be able to buy a range of goods at bargain knockdown prices.
Steve Fawke, General Manager at The Brunel said: "Our current retailers, and even past tenants, have been very generous and we have a great range of items on sale, and my staff have given up their spare time to man the tills. It's a great team effort; we're really looking forward to seeing how much we can raise. There will be some great bargains."
The Pop-Up Shop will be open Saturday 30th from 10am until 5.00pm and Sunday 31st August from 10.30am till 4.30pm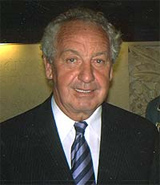 Chairman at Christmas Care
Patsy Moloney, Chairman at Christmas Care said: "We're really grateful to The Brunel Centre team for coming up with this idea. It's hard for people to think about a Christmas charity in the summer months, but it's a great kick-start to our campaign. It will help tremendously having some funds ahead of the Christmas season as we do incur costs before we even start, our insurance alone costs over £600 every year. I hope the shoppers of Swindon will come and support the temporary shop and show their support for those less fortunate."
Christmas Care has been running for more than 25 years and provides shelter, care and companionship for Swindon's homeless and needy.