Date added: 23 October 2014
Hello Liz Hurley!
A UK first as film star and model opens new 'Care in The High Street' facility at The Brunel in Swindon
Hop Skip and Jump patron Elizabeth Hurley today launched a brand new respite care facility in the heart of Swindon town centre.
SWTV: Liz Hurley Opens Swindon's 'Care in the High Street' Facility
The first of its kind in the country, 'Care in the High Street', based in the Brunel Shopping Centre, will provide flexible and immediate care for children and adults with disabilities and additional needs.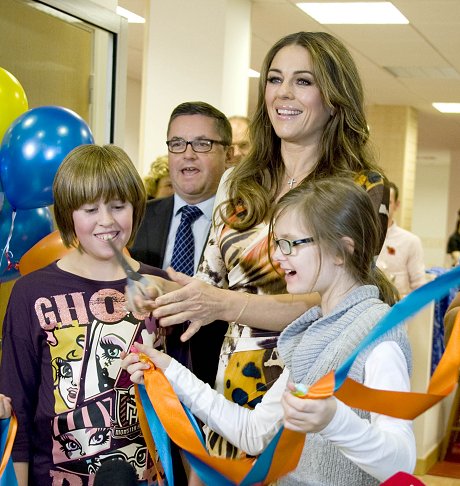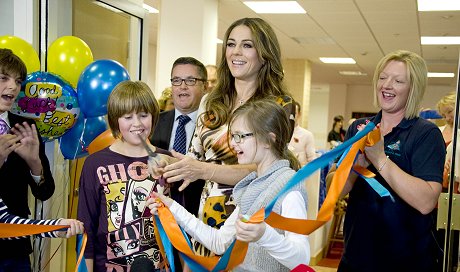 Liz Hurley opens the Hop, Skip & Jump Respite Centre:
Ms Hurley cut the ribbon to officially open the centre surrounded by jubilant charity supporters, parents and children.
The actress then spent time take a tour of the facility alongside children engaging in the activities on offer including a soft-play area, sensory rooms and chill-out zone. The centre will have its own dedicated wet room and changing facility as well as a charity shop, with all proceeds invested in providing the highest quality care.
"This is an exciting innovation and a new concept of care' said Clarissa Mitchell, founder trustee of Hop Skip and Jump. 'We look forward to providing high quality support for the disabled in a high-profile town centre location.
"The Brunel Centre have responded marvellously to our vision for the future and we look forward to welcoming families from Swindon, Wiltshire and the surrounding counties, who can enjoy everything the shopping centre has to offer."
Howell In The Open!
St Andrews major for Swindon golf star after second in South Africa....

01 March 2015

And That's A Wrap!
Brunel Shopping Centre's charity gift-wrap leaves Prospect Hospice with an early present!

13 January 2015

HUGH BEAUTY!!
Swindon golf star wins the Dunhill Links Trophy & half-a-million pounds first prize! + WHAT'S IN THE BAG VIDEO

29 September 2013