Date added: 05 November 2007
SwindonWeb fashion
Our tips for Autumn/Winter 2007
This season's look is all about being bold and adventurous, whilst maintaining your feminine edge.
Simply follow these helpful hints, and your Autumn/Winter wardrobe will be wrapped up before you can say 'Santa'.
What's hot in high-street fashion...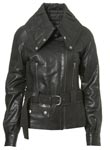 Rough and ready
Like a goddess on a Harley, one of the prominent themes is biker chic.
But don't be fooled. This doesn't mean you should be getting 'Love' and 'Hate' tattooed across your knuckles, or piercings across your body. No, the key to this look is to add that little bit of your feminine touch – and wear it with confidence.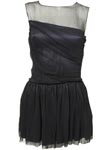 Just look around at all the leathers mixed with the more feminine lacy materials and you'll see what a great mix the pair can be.
You can also add the feminine touch with extravagant make-up, bold colours and beautiful jewellery.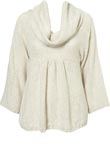 Wild and woolly
The more traditional woolly tights and big chunky knits, wrapped up with a big scarf is a great look – and suitable attire for the coming months if the weather reports are anything to go by.

Long woolly jumpers and shirt-dresses are all the rage this season – but camping attire isn't. So when it comes to wearing some of the more straight-cut outfits, you'd be wise to avoid looking like you've just donned a tent.
Grab yourself a chunky waist belt to give yourself a shapely figure, and glam it up with jewellery. Job done.

Bring on the boots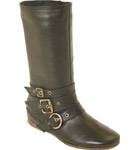 Boots can be both comfortable and fashionable, so we'd definitely recommend grabbing a pair or two for the coming winter months.

If the biker look is more your thing, visit Faith for a great selection of biker boots.

Or if you're more in to the wrapped-up, woolly style you'll be pleased to know that this season is welcoming back the Ugg boots.
Whether you can stump up enough cash for the real deal, or you opt for a bargain rip-off pair from a selection of stores across the town, your wardrobe won't be complete without them.

Office chic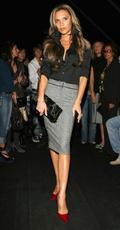 So what about in the work place? The key is 'sexy secretary'-cum-fashionista. Sound confusing? It shouldn't be.

Simply mix wide-leg, high-waisted trousers, or a pencil skirt (preferably patterned or with large buttons to finish) with a detailed shirt for the ultimate in office chic.
Shoes are key – so whether you choose flats or heels, make sure they speak for themselves.
Choose from a current selection of boots (although this is certainly not the time for your rough-and ready biker ones) or patent, buckled kitten-heeled shoes.

Wrap your outfit up with a bold-coloured cropped jacket and you'll be laughing all the way to the office.

The colours to be seen in...
Dark, rich colours are a YES this season, and the best tip we can give about colour is that grey does not necessarily mean dull. Mix black wardrobe staples with a bit of colour to create understated style, with a hint of pizazz.

Grrr, easy tiger!

Prints are most definitely in this season. And with a breathtaking new Roberto Cavalli collection coming to H&M, there will be print dresses and shirts galore. Just go easy on the snakeskin trousers.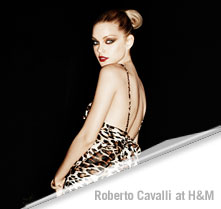 Prints:

a must-have this season
Where to shop in Swindon...
Primark is the ultimate choice for a bargain outfit, and it's no surprise that the high-street haven has just been named the most popular fashion retail store. Offering all the latest trends at a fraction of the price – you'd be mad to miss out.

Fashion icon Kate Moss is still rocking the rails of Topshop with her latest collection, so why not drop in to admire some of the classic and rock garments on show.

With the Roberto Cavalli collection coming to H&M stores on 8 November, it's the place to be for glamorous garments and affordable fashion.
The Forum is jam-packed with some great fashion pieces, so why not take a trip to their Brunel Centre store to find a few gems of your own.

For shoes and boots, try Faith in Swindon for a great selection.

The hottest hairstyles and tips...
Smart girls wear hats

Hats are most definitely in this season. The only rule is, there is no rule. Accessorize have a wide array on offer – so whether it's woolly and warm you're looking for, or bold and beret - it seems that anything you wear on top will complete your outfit.