Date added: 15 November 2008
Rudolf in Swindon!
Reindeers thrill shoppers at the Outlet before switch-on of the Macmillian Tree of Thought
Two real life Rudolphs were on show at the Swindon Designer Outlet today. An appearance to coincide with the switching-on of the Macmillan Tree of Thought, which was performed by the Mayor of Swindon.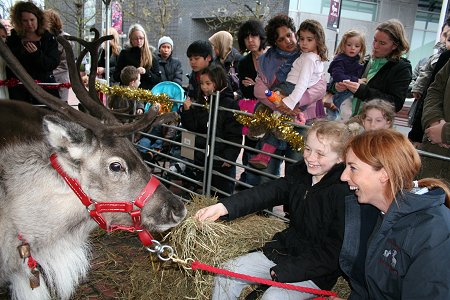 Christmas cheer at the Outlet Centre:
real life reindeer entertain shoppers (above) before Howard Taylor (l) Barney and mayor Steve Wakefield (r) switch-on
the Macmillian Tree of Thought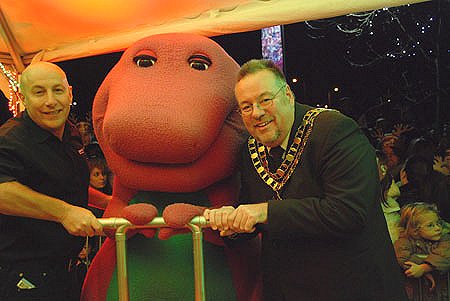 Don't worry if you missed them, the reindeers will be making a second appearance at the Outlet on 20th December.
Macmillian Tree of Thought light
Switch-on picture gallery

Macmillian Tree of Thought light switch-on - 15/11/2008