Date added: 28 September 2008
Swindon town centre goes Dutch...
.... and French, Spanish and Italian, as shoppers enjoy international market
Flavours from across Europe were on offer in Swindon town centre this weekend.
An international market set up in Canal Walk tempted shoppers to taste a whole host of different foreign foods from across the continent including Dutch cheeses, spanish paella, French bread and Italian pastas.
"We've even brought the sunny weather with us," said one French trader, who reported brisk business.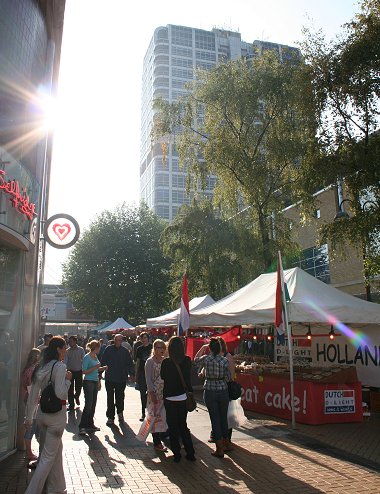 the international market in Swindon town