Date added: 18 April 2008
Nightclub closure imminent
Old Town site set for impressive new look
Studio nightclub in Old Town is set to be transformed later this year, after it closes its doors officially on 04 May.
The Hoopers Place venue has been riddled with problems of underage drinking and violence, but owners are now planning an extensive redevelopment.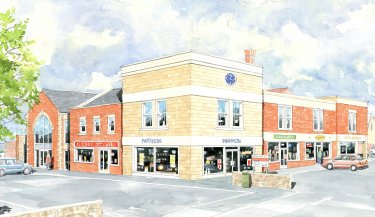 Artist's impression of the redevelopment which
will
include a number of upmarket shops and restaurants
Work on the former Belmont Brewery site is expected to start immediately, with plans for a number of upmarket shops and restaurants arranged over two levels, with an attractive roof terrace and central courtyard.
Richard James, of Richard James Estate Agents and co-owner of the site, said: "We are proud to be part of the vision for the future of Old Town. The next two years will be very important in its history.
"We are convinced that other quality commercial and residential developments, such as the Locarno, will create a demand for attractive placed where people want to spend their leisure time."