Date added: 24 April 2008
Top of the shops!
Outlet Village voted best in the UK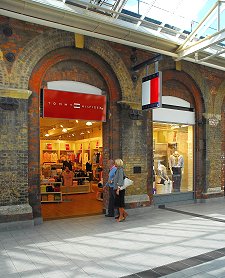 the Outlet Village offers
customers a bit of everything
Swindon's Designer Outlet Village has been voted the best UK shopping centre at the 2008 Achieving Customer Excellence (ACE) awards.
A top industry accolade, the award recognises excellent customer service and the overall shopping experience.
Centre manager Nick Beckett, said: "This award is very important to us. As a designer outlet, our customers expect a premium service to match the premium brands we sell.
"We want all our visitors to experience the best possible standards of customer care, and this indicates that we are in fact achieving higher standards than many of our competitors."
Be a star!
Outlet Centre urges Swindonians to help terminally-ill children...

25 January 2008