Date added: 22 August 2011
Second Salon For OMG
Award-winning hair & beauty services now available in Aspect Park near Nationwide
OMG Hair & Beauty have secured a second location to enable more clients to experience their award-winning services.
With an ever-increasing client portfolio, Director Vanda Tanner has taken the opportunity to open a second salon in Aspect Park in Old Town.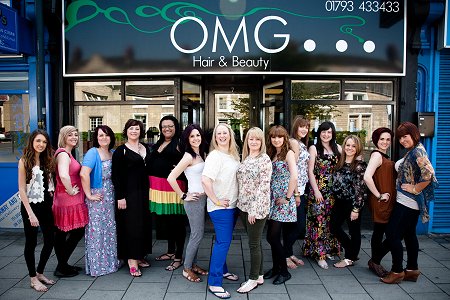 Fleet Street (pic above).... now Aspect Park for OMG Hair & Beauty
ďFor the busy professional, its often hard to get into a salon during the week, so we thought it would be great to be able to offer them our services at their work location," Vanda said.
"We can fit treatments in using their flexitime, lunch breaks or before and after work. They donít need to get in the car, drive somewhere else and pay for extra parking. Less hassle and less stress!
Aspect Park in Pipers Way, Swindon, is home to 2,000 working for large corporate organisations including Castrol, and just up the road from the headquarters of Nationwide.
"We have seen great success with the launch of our new Mobile Bridal styling service this year, seeing us working at all the key wedding Venues in and around Swindon, and we look forward to sharing our wonderful treatments with the employees of Aspect Park," Vanda added.
OMG hits UK top ten!
OMG Hair and Beauty Salon hits top ten list of most desirable salons...

29 June 2010

OMG wins awards!
OMG hair & beauty salon wins professional beauty award + WIN HERE...

23 March 2010