Date added: 08 August 2016
Add Another Olympic Silver To That!!
Swindon swimming star Jazz Carlin makes it a double celebration in Rio - thanks to dad's lucky shirt!
To grab one Olympic silver is 'amazing' enough, but in her own words Jazz Carlin described winning a second medal as simply 'incredible!'.
And the Swindon swimming star has her dad's lucky shirt to thank (or so he says!) for her double Rio success.
After Jazz dug deep to secure her second silver medal in the 800m freestyle, Jazz's mum and dad, who live in West Swindon, were interviewed on the BBC by Helen Skelton when father Roger explained all! See video below.
The reason behind @JazzCarlin's success at #Rio2016?

Her dad's lucky shirt!https://t.co/C0KgOve4ts https://t.co/kysbmsnyHd

— BBC Sport (@BBCSport) 13 August 2016
Jazz, who became the first GB athlete to stand twice on the podium at the Rio Games after first finishing second in the 400m freestyle on Monday, now has medals from all the four major competitions: European, Commonwealth, World Championships & Olympics.
All of which couldn't have been achieved without the love and support of her parents.
"After all the ups and downs, I wouldn't be here without my family. Simple as that," Carlin said.
Swindon's Jazz Carlin swims lifetime best in Rio to grab silver in 400m freestyle
Swindon swimming star Jazz Carlin got the medal she most wanted this morning after winning silver in the 400m freestyle in Rio de Janeiro.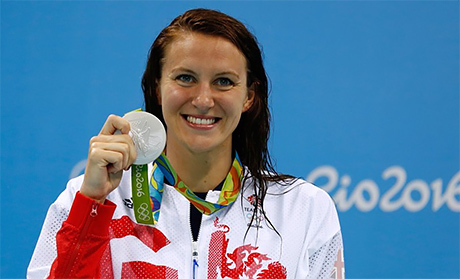 Jazz Carlin with her silver medal
After missing out on the London Olympics in 2012 because of illness, the 25-year-old put all her disappointment behind her to put in 'the swim of her life' to secure Great Britain's second medal in the pool after Adam Peaty won gold just before her.
Jazz, who learnt to swim at the Link Centre in Swindon and who still trains in Swindon when visiting her parents, clocked a personal best 4:01.23 in the race, just behind USA's Katie Ledecky.
"Tonight was a night I will never forget. Never give up on chasing your dreams," an elated Carlin Tweeted after receiving her medal.
Jazz, the 2014 Commonwealth Games champion will now look forward to competing in the 800m freestyle, with her first heat in the early hours of Friday morning.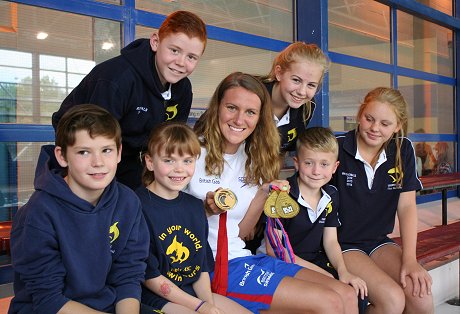 Carlin with Swindon Tigershark swimmers in 2014 & receiving a send-off to Rio with them last month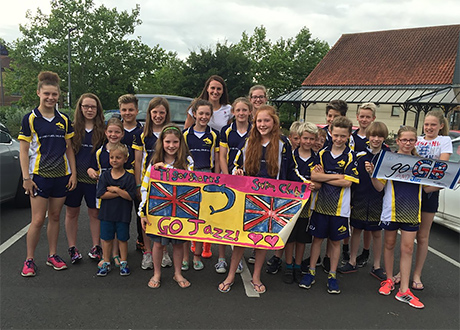 An Olympic Day for Swindon!
Thousands cheer as Didier Drogba leads the Olympic torch relay through Swindon - SWTV VIDEO incl. DROGBA INTERVIEW + OLYMPIC SIZE GALLERY...

23 May 2012