Swindon's Secret Bluebell Garden
A peep at an urban haven for beautiful bluebells at Blagrove
SWTV: Bluebells at Hagbourne Copse

Now is the time if you want to see one of Mother Nature's sweetest free shows – including one that is closer than you might think.

Bluebell woods are a predominantly British phenomenon as three-quarters of the world's bluebells are found in these islands.
They occur all over Britain, but whereas most people head for the countryside to enjoy this once-a-year spectacle, Swindon folk don't need to travel so far.
Hagbourne Copse is the unlikeliest of places for seeing the annual carpet of blue flowers, which is why a visit to the little nature reeserve is so special at this time of year.

It's part of Blagrove, arguably Swindon's more workmanlike industrial estate, hemmed in by dual-carriageway and stark commercial units, and literally only a stone's throw from the motorway.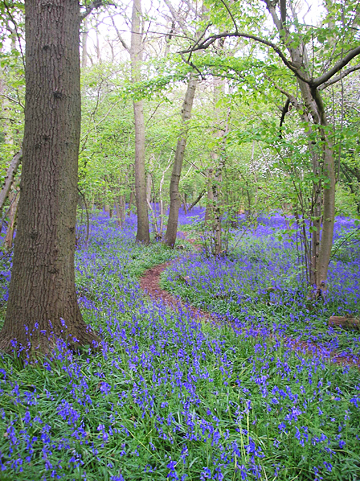 Hagbourne Copse in Blagrove, Swindon

All this only adds to visitors' sense that they have stepped through a timewarp when they go through the entrance in Frankland Road.
The vast majority of bluebell woods are relics from ancient woodlands, often dating back to the 17th century - and Hagbourne Copse is no exception.

The football pitch-sized area, along with much of the surrounding land, was once part of the old Lydiard estate, and this needed saving twice.

In the 1940s Swindon Corporation saved the core of the estate for the people of the town – the legacy we see now at Lydiard Park – but the copse survived into the new millennium only thanks to a preservation project that brought together local people, local organisations and Wiltshire Wildlife.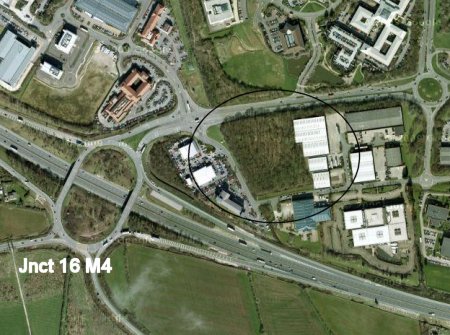 Hagbourne Copse is just off jnct 16 of the M4


The bluebells appear every spring, before the canopy of the ancient oak trees above them has formed, and this brief blooming is shared with the white-flowering wood anemone. Later in the summer, the woodland floor will produce a second impressive display - of mushrooms and toadstools.

There are other local woods where bluebells appear, such as:
Badbury Clump near Highworth
But the feeling that it's a secret garden on our doorsteps that gives Hagbourne Copse its unique atmosphere.
plus images from other beautiful bluebell woods near Swindon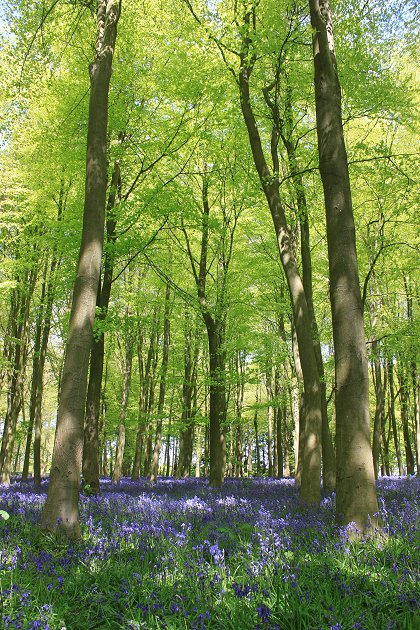 Badbury Clump, near Highworth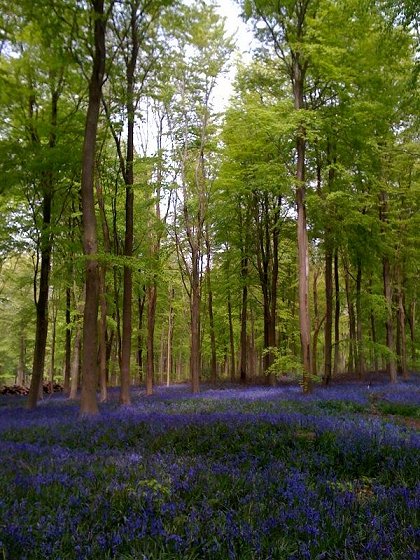 West Woods, near Marlborough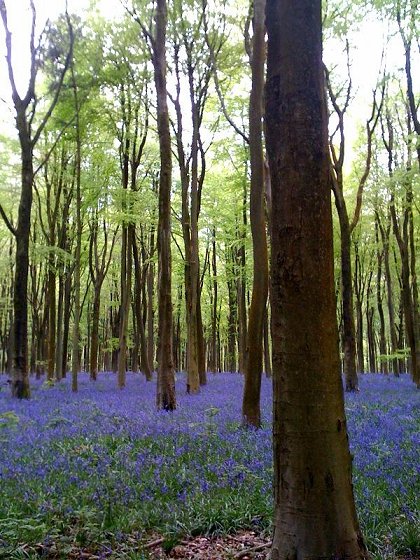 West Woods, near Marlborough
Park Life
It's LOVE PARKS WEEK, the weather's brilliant - so what better time to enjoy Swindon's award-winning open spaces...

Turn of the Season at Mouldon
A 2 mile stroll exploring Mouldon Hill - learn a little more about its history, and take in the lake, canal and hills...

29 July 2011

Autumn Walks
The best places to enjoy a leafy stroll in Swindon - with places to eat & drink nearby...

Hidden Swindon
Blogger finds some unmissable beauty spots...

03 July 2008