Date added: 20 March 2017
The Hunt Goes On
Police offer £25K reward as Sally Ann John case features on Crimewatch tonight
Friends, relatives and the Police are urging people to watch BBC Crimewatch tonight [Monday 20 March 2017] which features the so far unsolved case of Swindon's Sally Ann John.
Sally Ann, a sex worker, was last seen in the Aylesbury Street/Station Road area of Swindon on 08 September 1995 and her disappearance became a murder investigation soon after.
A major operation and appeal for information as recently as 2014 (see video below) brought no new leads despite three arrests, but fresh evidence that the Crimewatch programme will detail has given the investigation renewed hope.
Police last month conducted a week-long forensic examination of the former home of double-murderer Christopher Halliwell in nearby Broad Green, but have not formally connected it with tonight's appeal.
> Crimewatch - BBC
APPEAL: Sallyann's mother Lesley makes emotional plea at Police press conference
The hunt for information concerning the Sallyann John murder investigation continued today with an emotional plea from Sallyann's mother Lesley.
Watch video below.
Can you help? Swindon Police now treating Sallyann disappearance in 1995 as a murder hunt
17 November 2014

Wiltshire Police are appealing for people to think back nearly 20 years relating to the disappearance and suspected murder of Sallyann John (known as Sally or Sal).


Sally was 23 years old when she went missing from Swindon in 1995. She has not been seen or heard from since this time.
The reinvestigation - named Operation Brunel - was initiated following a review of the original investigation and significant new lines of enquiry were established.
This has been reclassified as a murder investigation as detectives believe it is likely that Sally was murdered after was
last seen in the Aylesbury Street/Station Road area of Swindon
at approximately 10.45pm on Friday September 8th 1995.
Wiltshire Police launched a high profile missing person's inquiry which ran until December 13th 1995 but, she was never found.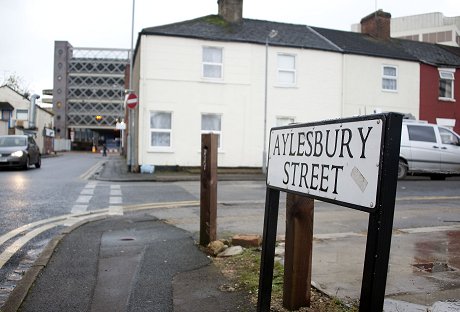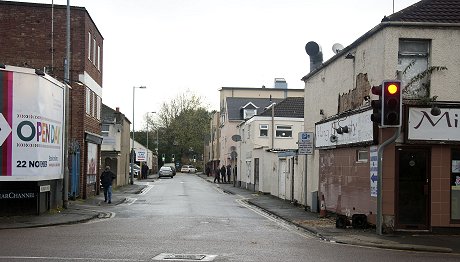 Nythe home
Sally was born and brought up in Swindon and lived at Kimmeridge Close in Nythe and was working as a prostitute in the town at the time of her disappearance.
Sally maintained a good relationship with her family – in particular her mother Lesley John and had a circle of friends in the town.
Although the original missing person investigation concluded in 1995, Sally has remained a missing person on the Wiltshire Police database.
As part of this reinvestigation, Wiltshire Police will be revisiting witnesses and evidence from the original investigation.
Wiltshire Police have been in contact with Sally's family and will be supporting them throughout this process.
"I would like to hear from anyone who may have information on Sally's disappearance – no matter how small or insignificant they may think this," appealed Detective Inspector Tim Corner, Major Crime Investigation Team leading Operation Brunel.
"This includes any information regarding sightings of her in the days leading up to, during and after
Friday 8th September 1995
, any contact with her after this period or any information in the days leading up to her disappearance.
"Someone, somewhere has vital information regarding Sally's disappearance and I urge them to make contact with us.
"I would also like to make it clear that we appreciate that people's lives will have changed in the last 19 years and that relationships may now be different. I would like to reassure callers that any information received will be treated in the strictest confidence.
Anyone with information, no matter how insignificant they might think it is, should contact Wiltshire Police on a dedicated phone number for this investigation 0800 056 0944 or if you wish to remain anonymous, call Crimestoppers on 0800 555 111.
Pictures by Calyx.
Finally.... Justice For Becky
BREAKING: 'Cold, calculating' Halliwell given whole life term for Godden murder as Police continue to investigate other potential victims....

19 September 2016

Still No Justice For Becky
UPDATE: Sarah Hill Wheeler discusses the new coroner's verdict into how Becky Godden-Edwards died and why she still hasn't received justice...

24 April 2013

SIAN O'CALLAGAN - LATEST
Halliwell is jailed for life for Sian's murder but Police error leaves no justice for Godden family...

19 October 2012