Date added: 22 February 2017
Police Continue Search At Former Halliwell Home
The Police investigation in Broad Street at the former home of Swindon murderer Christpher Halliwell has intensified.
Officers and forensic experts have been seen to remove sealed wheelie bins marked with a biohazard warning.
Halliwell, a former taxi driver, is currently serving a life sentence for two murders but Police believe there may be other victims.
Halliwell lived in Broad Street in Swindon town centre for 4 years between 1997 and 2001. The Police plan to search the property for 5 days.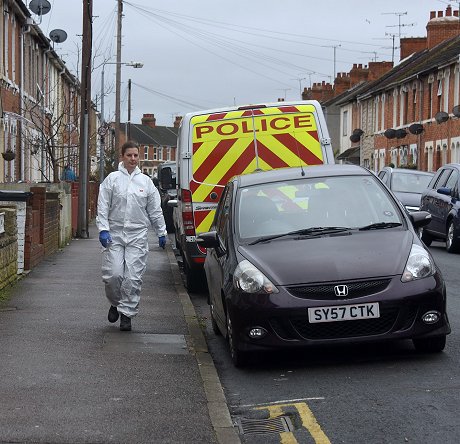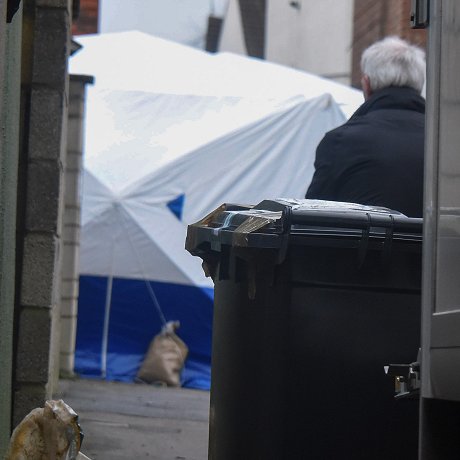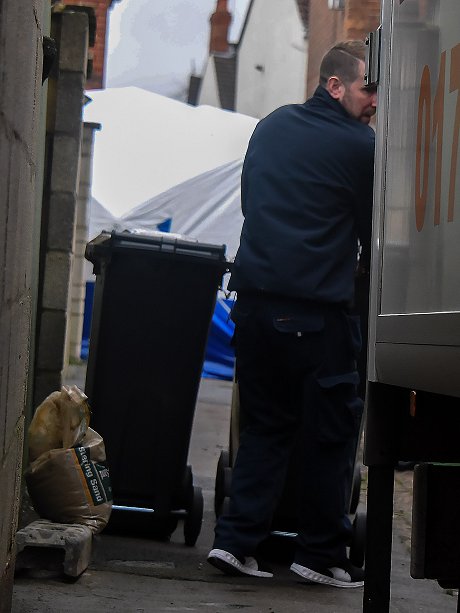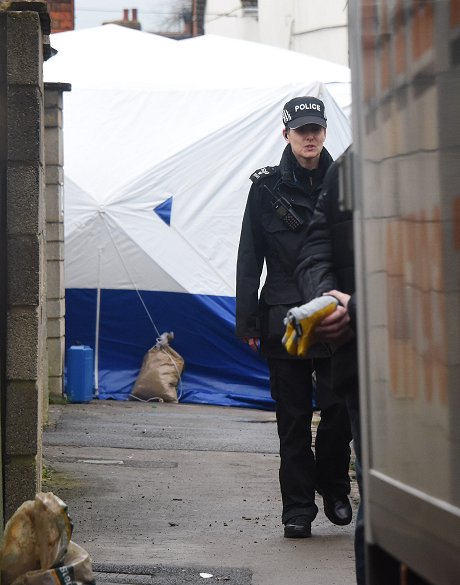 Crucial evidence unearthed
A similar search in 2014 of Halliwell's home in Covingham (pic. below) revealed soil samples linking him to Becky Godden, who he was later convicted of abducting and murdering in 2003.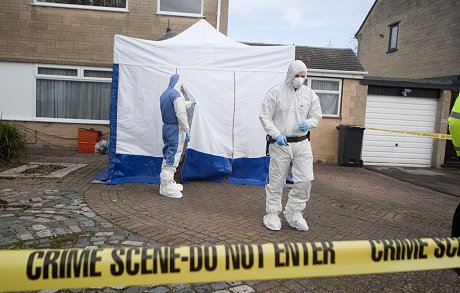 calyx
Police Dig Up Garden At Former Halliwell Home
A 'tip-off' has lead to a new enquiry in Broad Street in Swindon town centre.
The former home and garage of Swindon double murderer Christopher Halliwell is at the centre of a new major police investigation.

Specialist police officers have commenced excavation work within the gardens of two properties in Swindon town centre.

Work at the addresses in Broad Street is expected to last five days.

This intelligence led activity is part of an ongoing investigation being carried out by the Brunel Major Crime Investigation Team.

Detective Chief Inspector Jeremy Carter, who is leading the investigation, said: "Searches are being conducted in the gardens and garages of two properties in Broad Street over this coming week.

"Whilst we do not have plans, at this stage, to search inside the properties there will be some disruption to the occupants. I would like to make it clear that those living at the addresses have no involvement in the investigation and we thank them for their understanding and patience.
"Although we are unable to comment on the nature of our enquiries, we can say that we are acting on intelligence received."
Superintendent Charlie Armstrong added: "We understand that this activity may cause concern for the local community and residents can expect to see a police cordon in place within the alleyways in Broad Street for the next five days.
"This should not impact upon other local residents. Officers will continue to patrol the vicinity and will be available for anyone who has any concerns relating to the searches."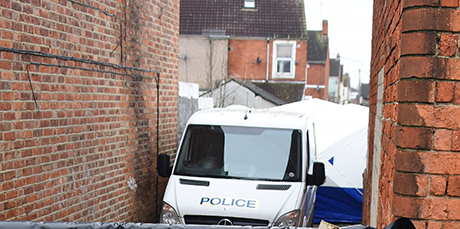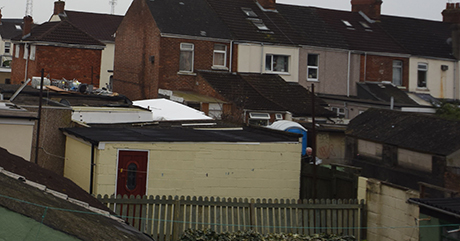 Pictures provided by Calyx
Christopher Halliwell was given a whole life term in September 2016 for the murder of Becky Godden.
The former Swindon taxi driver was already serving a life sentence for the killing of Sian O'Callaghan in 2011, but was found guilty of also abducting and murdering Miss Godden in 2003.
Outside the court on the day of sentencing, Senior Inspecting Officer Sean Memory indicated an investigation may continue as to other possible Halliwell victims.
The Hunt Goes On
Police offer £25K reward as Sally Ann John case features on Crimewatch TONIGHT

20 March 2017

Finally.... Justice For Becky
BREAKING: 'Cold, calculating' Halliwell given whole life term for Godden murder as Police continue to investigate other potential victims....

19 September 2016

Still No Justice For Becky
UPDATE: Sarah Hill Wheeler discusses the new coroner's verdict into how Becky Godden-Edwards died and why she still hasn't received justice...

24 April 2013

SIAN O'CALLAGAN - LATEST
Halliwell is jailed for life for Sian's murder but Police error leaves no justice for Godden family...

19 October 2012