Date added: 11 August 2017
Crop A Load Of That!
Swindon gets its very own crop circle, but it won't be here for long!
A North Swindon crop circle is attracting visitors from across Wiltshire this week.
The mysterious sun-shaped creation appeared in a field at Bydemill Copse near Hannington on the 4th August, and is already causing quite a stir among the local community.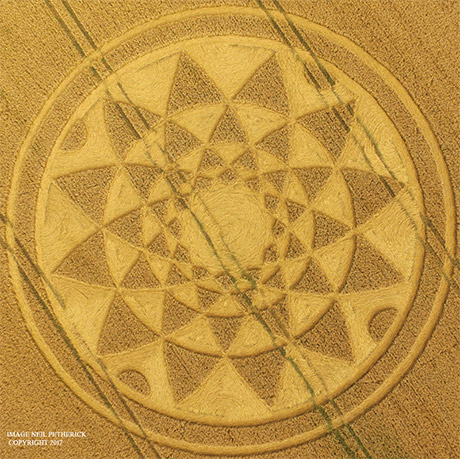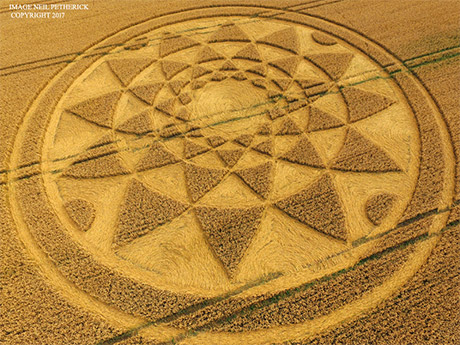 Images copyright Neil Petherick
Best of all, the owner of the land is allowing people to enter the field for a look before he harvests the field in just a few days time. Entry is £2.
You can view a drone video of the circle below, or visit the Crop Circle Connector website for more images.
Top Of The Crops!
Swindon crop circle raising thousands for GWH scanner appeal - VISITOR DETAILS

07 August 2015