An Affair At Work?!
Peter Jones of the HR Dept. Swindon answers common staff management questions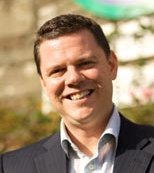 Peter Jones:
HR Dept. Swindon
Q: Allegedly two of my most senior staff are having an affair. One is married with children so it's likely to get very messy and the whispers from the office water cooler are growing increasingly louder!

The HR Dept:
Love and work do not mix, especially when it's two of your most senior staff!
Naturally it's an awkward situation to broach but you need to think of the business. Roll up your sleeves and take control.
Lovesick employees can cause a lot of damage to working relationships and create an atmosphere rife with rumour. Speak to each of them separately to clarify that the business has to come first and that personal issues should not impact on work or working relationships.
One solution may be to transfer them (with their agreement)
to different departments.
HR Dept. Swindon


Led by HR expert Peter Jones, The HR Dept. in Swindon provide services and solutions for SMEs to help prevent staff, employee or HR issues with professional outsourced HR support covering all aspects of UK Employment Law.
The Missing Link
When it comes to contacts on LinkedIn, who owns the rights when an employee leaves their job role?

Sick Note To Fit Note
Peter Jones of The HR Dept. Swindon explains the new Government guidance on managing sickness absense...

23 April 2013

Return To Work Interviews
Peter Jones of The HR Dept. explains what they are and how they can help reduce short-term absense (sickies)...

04 March 2013

Wintery Weather
The HR Dept's guide to how your business can be affected by adverse weather...