Peternity Leave?!
Should you give staff time off to look after their pets? Peter Jones of the HR Dept. Swindon answers your questions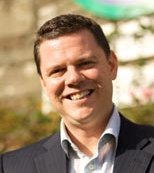 Is your pet a part of your family?
When you sign birthday cards, perhaps you include a paw print or sign your petís name at the end.
A beloved pet may take up quite a lot of your spare time walking, feeding and playing with them so thereís an almost inevitable bond between owners and their pets.

Dog food company Pedigree knows how much owners value their pets and announced on Twitter:
"Everyone who works here at Pedigree can take Peternity leave to spend some time with a new pet. What do you think: good idea?"
We think itís a very thoughtful idea, but perhaps it might not be the most practical thing to implement.

What do you think about "peternity leave"?
You might not want to go as far as allowing your employees time off to spend time with their new companion, but what about when the inevitable trips to the vets start up?

Routine trips to the vet should be easy to deal with as appointments can be planned in advance, but with accidents and illness itís another story.
It is practically impossible to plan these things in advance, and often appointments at the vet will fall during office hours.

Time off for dependents is granted, do you think pet owners should get the same treatment, or are we barking up the wrong tree?
Weíd love to know your thoughts on the matter!
HR Dept. Swindon

Led by HR expert Peter Jones, The HR Dept. in Swindon provide services and solutions for SMEs to help prevent staff, employee or HR issues with professional outsourced HR support covering all aspects of UK Employment Law.