Snapshot Swindon
The Brunel teams up with Swindon175 for young photographer competition
To celebrate the 175th anniversary of Swindon's locomotive history, The Brunel Shopping Centre has teamed up with Swindon175 to show what life is like in the town through the eyes of the next generation.
Launching Thursday 23 June
From this Thursday, 23rd June – which is the 175th day of the year - until Sunday 26th June, Swindon's school and college students are being urged to take a photo that represents what the town means to them. This could be a picture of a favourite spot in the town, doing a much-loved hobby or somewhere that has special meaning for you.
Submissions will then be judged by a panel including local MPs Justin Tomlinson and Robert Buckland, as well as inSwindon Bid Manager Diane Powell and the top 12 chosen.
The 12 winning entries will then be framed and displayed in The Brunel Centre, as well as at other locations around Swindon, and printed on a large scale on the back of a Thamesdown Transport bus, as well as receiving Cineworld tickets for the cinema at Regent Circus.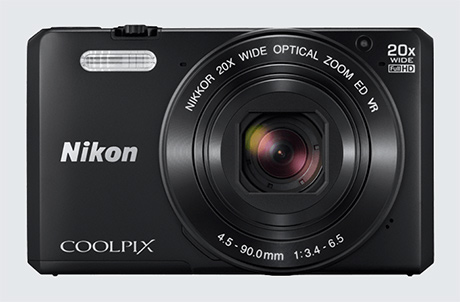 1st Prize: Nikon Coolpix S7000 camera worth £130
The prize for first place is a compact Nikon Coolpix S7000 camera worth £130, donated by Great Western Cameras. Second prize is a £50 Brunel Centre gift card, and third prize is a £25 Waterstones gift card.
Kevin Gwilliam, General Manager for The Brunel, said: "There is so much to celebrate this year as part of Swindon175 and we're looking forward to seeing what Swindon means to the young people in our town.
"We have a rich history and heritage here in Swindon that we should all be proud of, and being able to show our past, present and future through the eyes of the youth of our town will make a fascinating exhibition."
Caroline Black, Project Manager of Swindon175 said: "This is a great opportunity to engage Swindon's schools and colleges in our 175th year celebrations. It will be exciting to see the winning 12 entries displayed publicly around the town, and in addition, all entries received will form a lasting legacy for Swindon175 and will become part of the town's archive stored at the Central Library.
To enter, send your photo to
snapshot@swindon175.com
together with your name, contact details, which school or college you attend and a description of what the image means to you.
The competition closes on 8th July and winners will be announced at the end of July, with the exhibition taking place in August. For more information on the Snapshot Swindon175 competition, visit www.swindon175.com or www.facebook.com/swindon175.
Brunel Curry Kings
Rodbourne restaurant hosts Swindon175 fundraiser for Brighter Futures...

05 October 2016

All Aboard!
Coate Water Railway expands with opening of new Richard Jefferies Halt station - SEE PICTURES

01 August 2016

Get My Drift?!
Mad Mike Whiddett takes on the Magic Roundabout like you've never seen it before - WATCH VIDEO

21 July 2016

Swindon: Then and Now
An exhibition at STEAM celebrating 175 years since the birth of Swindon as a railway town - 23 APRIL - 31 MARCH

30 Years On
Large crowd braves the rain to hear the Hooter sound again. Swindon Works closed 26 March 1986 - WATCH VIDEO

26 March 2016

History Uncovered
Final resting place of Sir Daniel Gooch's brother and sister-in-law rediscovered in Swindon...

16 March 2016

The Railway Works
Celebrating Swindon175. A short introduction to the world's finest railway works. Founded this week in 1841....

Sir Daniel Gooch
Bust & beer unveiled to celebrate the Father of the Swindon Works - BORN 200 YEARS AGO TODAY