Swindon Summer 2008
Make the most of what's left with our sizzling summer guide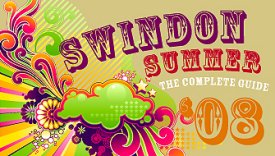 we've got some great ideas for everyone
this summer - updated every week
By all accounts it's going to be a hot one.

If you've got the kids to keep entertained, we've loads of ideas for family fun days out, plus details on holiday activities that are fully supervised.
And for the grown-ups, we've places to eat al fresco, wonderful pub gardens, pointers on organising the best barby in town - and where to have a go at the best of summer sport.
Rain? No problem! We've some inspirational ideas for whiling away the time when it's bucketing down as well.
Just keep coming back for more content - plus video - updated every week throughout June, July and August.
Have a great summer!