Lydiard Park
The garden of Swindon's stately home
Access via West Swindon.
244 acres of beautiful parkland, the garden of Swindon's 'Stately Home'.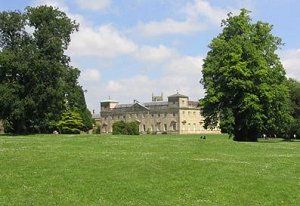 once a medieval deer park
Aquired by the Swindon corporation in 1943 from the Bolingbroke estate, who had occupied the house since 1420, the house has been completely restored and is now a museum and art gallery.

The gardens, once a medieval deer park is currently undergoing a £5 million pound restoration, returning important features such as its lost lake and ornamental fruit and flower garden back to their former glory (see links below).

A popular summer venue for open-air theatre and family barbecues.