Queen's Park
Swindon's town centre park
Entry via Durham Street (off Victoria Road), Groundwell Road and Drove Road.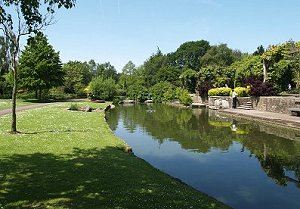 This peaceful retreat close to the centre of town is, like the Town Gardens, built on the site of a former quarry.

Its centrepiece is a large feature lake and is home to many species of wildfowl. There are also a number of modern statues and a secluded rose garden.
Park Life
Gallery from the Queen's Park family fun day...

26 July 2009

'A Walk in the Park'
Victorian dance film brings together Swindon's artistic talent...

15 March 2009