Town Gardens
Swindon's best kept secret

Entry via Quarry Road (off Bath Road) and Westlecott Road.

Superb Victorian park in a very quiet setting in Old Town.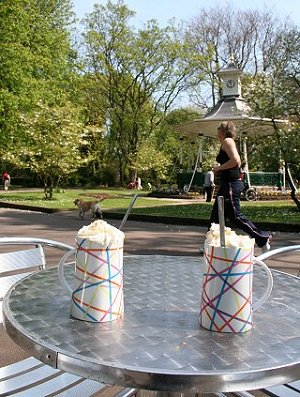 Summer bandstand concerts on Sundays and special music events in the Town Gardens Bowl - a natural amphitheatre. There is also an aviary, bowling green, rose garden and cafe.

The gardens are occasionally used as the venue for festivals during the summer, and in 2006 celebrated the re-opening of its restored bandstand and the designation of its Quarry Wildlife Park as Swindon's Swindon's sixth Local Nature Reserve.
Slacklining Swindon
No, we didn't know what it was either. Until today! - SEE GALLERY...

15 October 2011

Second to Naan
Thousands flock to enjoy the Swindon Mela 2009 - gallery + TV...