About Revolution Vodka Bar, Swindon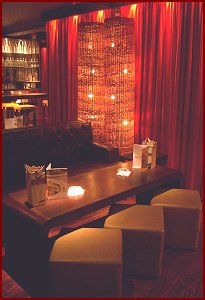 Revolution is primarily a great venue that aims to produce a unique experience for our customers' morning (when we're up!) noon and night.
We have great staff and our music is laid back, though cranked up for dancing in the small hours. We serve a range of East European beers, excellent value wines with other drinks brand leaders only, and we virtually give away top food.
On top of this we have the biggest and best range of vodka and ways to drink it this side of Krakow. Definitely not just a bar.
Revolution is individually designed, concentrating on providing dedicated areas for eating, lounging and dancing. The venue is fully air-conditioned.
Our commitment is to provide experiences that match the changing needs of 20 to 30 year olds where ever they are in the bar (and hopefully beyond).



---
Revolution Bar, Bridge Street, Swindon SN1 1BL
Tel. 01793 539931